Eternity Batteries


If you are looking for classic lead-acid batteries, the obvious choice is low-maintenance Flooded Bloc batteries in the F04, F06 and F08 ranges for light to heavy cyclic applications. The maintenance-free Gel Bloc Batteries in the G04 and G05 ranges are tailored to universal cyclic applications including applications in the solar sector. Maintenance-free AGM Bloc Batteries in the A03, A04 and A05 ranges are suitable for cyclic applications.
We also offer lithium bloc batteries featuring LiFePO4 technology which are tailored to your application, including a battery monitoring system and charging technology.
We can help you to plan the right battery for your individual application.
---
Crown Batteries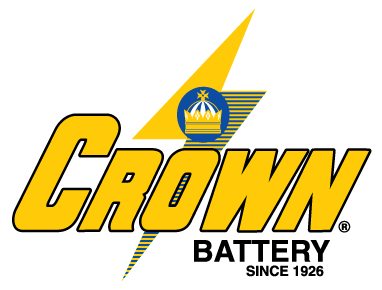 Crown consistently deliver best-available performance, reliability and return on investment. Combine these features with Crown Battery's total commitment to continuous improvement and customer satisfaction and you've got a battery that's going to last longer and perform like no other.
---
İnci GS Yuasa

With their long service life, safe use, short charge time and cost effective, İnci Battery Traction batteries are offered with recognized quality of İnci Akü as the most appropriate solution for the electric vehicles.
---
US Batteries

US Batteries are recognised as the world's leading manufacturer of deep cycle batteries specialising in golf, sweeper/scrubber, aerial lifts and marine applications. US Batteries are hand built and the use of very thick grids and plates ensures optimum amp hour capacity and long life cycle.
Higher peak capacity
Increased initial capacity
Improved energy density
Enhanced re-charge ability
Fortified plate construction
Improved life cycle
---
Sonnenschein Batteries

The batteries in the Sonnenschein dryfit range are compact, versatile and can be used in a wide variety of applications. Dryfit technology consists of closed-system batteries in which the electrolyte is fixed in a gel. This means that no maintenance whatsoever is required throughout the entire service life of the battery. The special advantage of the Sonnenschein dryfit battery lies in the batteries' suitability for extreme operating conditions and the highest demands on reliability.
Sonnenschein Batteries Benefits;-
Absolutely maintenance-free
Non-hazardous Robust,
safe and reliable
Low self discharge
Extremely low gassing
Clean and environmentally friendly
---
TAB Batteries

TAB (standing for Tovarna Accumulator Batterien) was established in 1965 in Mezica, Slovenia.
For the first 15 years of its operation, TAB was a license partner of Tudor, Sweden. TAB now manufacture a wide range of their own brand of lead acid flooded, VRLA, AGM and Gel batteries in three large modern factories and employ over 900 people. Continual reinvestment into the plants allow for state of the art equipment and as a consequence, production of traction cells now stands at around 1.5 million traction cells per year. TAB traction batteries are approved by and supplied to most of the well-known materials handling OEMs throughout Europe and these endorsements prove the quality and high standards they are built to.
PB Battery Solutions has worked closely with TAB as a supply partner since 20XX and are the sole North West distributor for TAB Traction batteries.
For further product information, please see our 2volt cell pages.
---
T.C.E. Induustrial Battery Chargers

T.C.E. was one of the first companies to introduce into the market chargers with selenium current for traction batteries. The pluriannual experience supported by a constant research to optimise through their chargers, the life and performances of the batteries, allowed to gain high quality and reliability over time. In particular, the constant cooperation between the major fork trucks dealerships on the national and international market, allowed a constant evolution of TCE chargers. The improvement of TCE products also pass through the study of the combination of battery/charger in order to optimise the performance of both to ensure a high quality standard. All this makes possible an optimal charging method of the battery, designed to achieve a high energy efficiency and increase the longevity of the battery.
In 2012, TCE developed the Evolution model of the battery charger. Born from the will to create an innovative and revolutionary product to introduce into the chargers market and to provide to the customers something new and with a unique look.
In 2013, the turning point of the interaction between man and machine with the use of the brand new control card developed by T.C.E. This new project included a large graphic TFT colour display of 2.8 inches with touch buttons.
T.C.E. always offers the best technology for the everyday use of their battery charger products.
Click here to view our full range of TCE battery chargers