Every OutBack Product is engineered to provide best-in-class reliability and serve each one of the three key functions in the conversion of renewable sources into accessible energy: Make, Manage and Store.
We design, supply, install and support Outback Power products in UK, Spain, Ghana and Togo.
Outback Power A.S.C
Outback Power are market leaders in Off Grid, Grid Supported, Back Up and Grid Zero Technology.
See More About Our Outback Off Grid Power Systems
FLEXpower Systems

Charge Controllers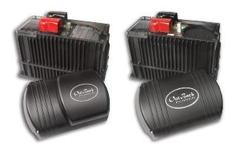 FXR Inverter/Charger
Radian Inverter/Chargers